---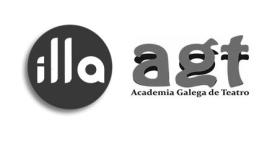 The Galician Academy of Theatre and ILLA launch the Observatory on Galician Theatre
A Coruña
An addendum to the collaboration protocol between AGT and UDC marks the start of this organisation.
---
The Observatorio do Teatro Galego (OTG, Observatory on Galician Theatre) is born from the need observed by UDC ILLA Group and the AGT of creating an academic space for the documentation and research of the Galician theatrical activity. This space would serve as a repository of its documentary evidence. At the same time, the new body wants to work as a space for rigorous academic reflection on the different aspects that affect dramatic creation.
The Observatory will be coordinated by Professor Carlos Biscainho and formed by those members of ILLA who carry out theater studies; in turn, the AGT will provide documentary advice and support. The objectives of the new body include the collection of information and documentation related to Galician dramatic activity, the holding of research meetings on theatrical activity in Galicia and exchanges with other dramatic traditions, or the establishment of synergies with the Francisco Pillado Archive-Theater Library Mayor of the University of A Coruña, ESAD-Galicia, the Association of Actors and Actresses of Galicia, the Galician Drama Center and all those institutions or groups that are willing to collaborate with the OTG.